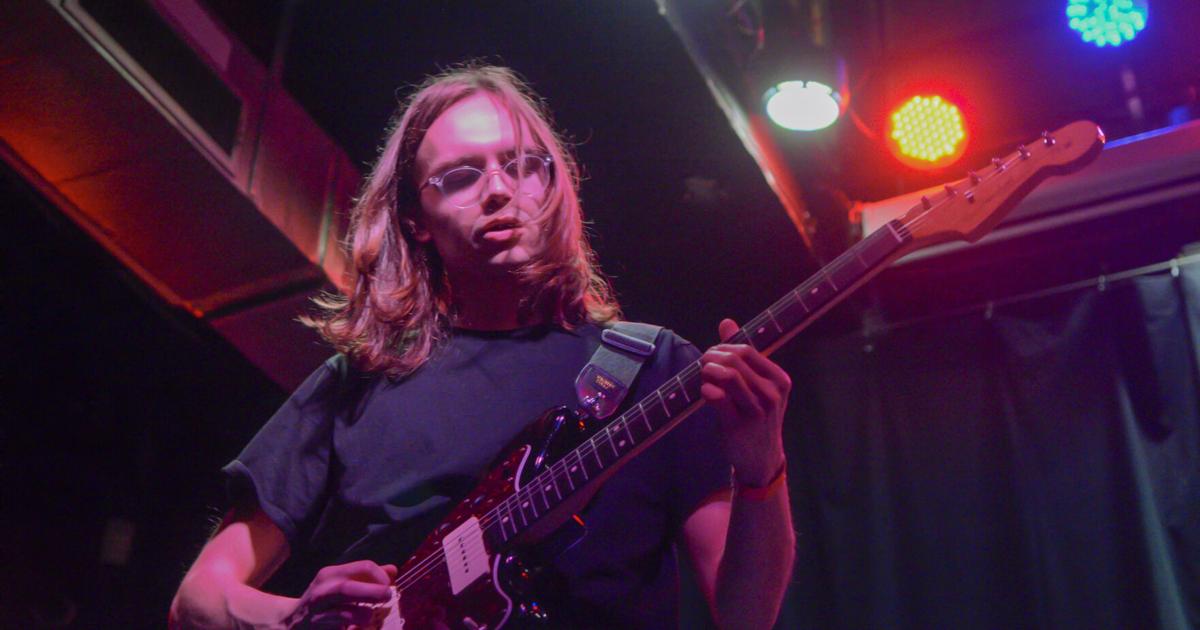 WKNC's Double Barrel Benefit Returns and Raises Funds for Student Radio Station | Culture
For the first time since the pandemic began, WKNC's Double Barrel Benefit rocked downtown Raleigh, raising more than $3,000 for NC State's student-run radio station. The 18th edition of the benefit took place from March 11 to 12 for a quartet of performances each evening.
Maddie Jennette, WKNC's chief executive and a fourth-year computer engineering student, said the perk typically provides about 8% of WKNC's revenue. Jennette said she began preparing for the performance last October, choosing The Pour House as the venue before contacting artists, finalizing payments and creating promotional materials.
Jennette said she went to the 17th Double Barrel in February 2020 as a DJ, and looking back at previous perks helped her plan this one.
"I wanted to focus a lot more on non-male artists," Jennette said. "I remember the Double Barrel show in 2020 had a lot of male performers – which probably wasn't intentional, sometimes they might have wanted to book a female performer but they weren't available – but I really tried to focus on bringing a lot of like female and non-male talent to the show, and I think I did a good job with that.
The event highlighted the diversity of genres, but also that of musical styles. Enlisted artists included Basura, a grindcore band, Permanent, an electronic artist, Elijah Rosario, an R&B artist, and NunAfterHours, a genre-bender who mixes rock and rap.
NC State alumnus NunAfterHours said she was honored to be asked to perform. Her set, which took place on the last day of the performance, provided one of the most electric moments of the night as she performed "ROCK$TAR PU$$Y," her favorite song to perform. After the concert, she said the energy and comments from the crowd stood out.
Although the benefit was created to raise funds for WKNC, it also provides a platform and opportunity for attendees to experience local acts they wouldn't otherwise have. Jennette said Greensboro-based band Black Haüs drove over an hour to play the first benefit night and made a huge impression.
"All [day one] the artists were awesome, but Black Haüs really blew everyone away," Jennette said. "I had several strangers in the crowd come up to me and say, 'Great job getting them to play. They were great.' I was like, 'I know.' Like, 'They were so good.' Everyone was dancing to their set and having so much fun.
The biggest band to perform on the benefit, Kenny Wavinson led a five-person band that brought a different beat to the stage. Wavinson said the group's booking happened a bit by chance, as he contacted WKNC to get songs on the radio and Jennette had a spot she needed to fill for the benefit.
Featuring Preston Edwards on drums, Logan Moss on keyboard, Warren Davis on guitar and Holden Edwards on bass, the ensemble delivered a stellar experience on the final day of the benefit — and it did on its premiere. performance as a group. Each member of the quintet said they feed off the crowd's energy and their chemistry with each other, and look forward to future performances together.
"All I want is to be able to play music with my boys for a living," Wavinson said. "That's all I want. Whether it's a big level, a small level or whatever, two or three people, as long as I can do it with them. I'm totally happy.
With more than 300 attendees over the two days of performances, this year's Double Barrel marked a resounding return to live music and served as a reminder of the impact that student radio creates.
"It's very much like a thing you and your friends do, but you have to remember that the whole other part is the listeners, the grassroots; there are also people listening to us," Jennette said. "In my mind, I imagined DBB was just a lot of my friends here. But looking at the audience last night, it's just a ton of people I don't know, which is crazy. It's just always crazy to think that there are people who are listening to us and who will support our shows, that I didn't even know before. And so I'm just very grateful that people have decided to come for the show.
Wavinson, Moss and NunAfterHours all have individual projects coming up. You can follow them on @kennywavinson, @moss_salad and @nunafterhours on Instagram.