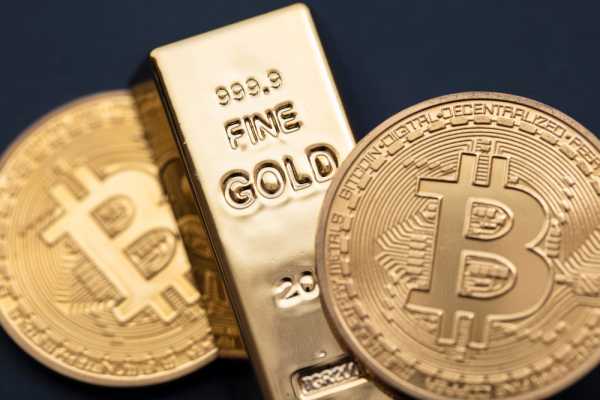 Will Bitcoin Overcome Instability to Replace Gold?
(Picture: CNBC)
Significantly, Bitcoin's ability to recover from its current price difficulties could have a significant impact on the perception of the cryptocurrency as "digital gold". Although gold is a popular commodity to hold in times of inflation, its performance, as noted above, has become much more disappointing compared to other commodities and REITs.
Replace gold 'relic'
Jeremy Allaire, CEO of Circle, believes that Bitcoin should not be considered digital gold because the cryptocurrency has the potential to go much further than the precious metal.
"I don't really like the 'digital gold' analogy, because gold is a relic. It has extremely limited value as a form of exchange and it has never had any use in modern society as a form of money. I think the demand for bitcoin is actually going to be much, much greater," Allair explained.
Allaire is optimistic about Bitcoin's future and believes the asset should reach a value of over $1 million over time.
Because Bitcoin is the first and best-known cryptocurrency, the coin's technical framework and blockchain are less functional than other coins like Ethereum. While it's still entirely possible that we'll see a future built on widespread BTC transactions, it's more likely that Bitcoin will be seen primarily as a store of wealth.
This makes Bitcoin more similar to gold than other fiat currencies, and that may be a good thing for its investors – many of whom remain optimistic about the coin's recovery.
Fred Schebesta, co-founder of Finder, shares Jeremy Allaire's bullish outlook on BTC.
"Bitcoin is in a correction phase and this could last for the rest of the year as it settles into more stability," Schebesta noted in a recent interview. "It is very volatile, but over time it will become less volatile and the fluctuations will be fewer and less sharp."
Schebesta believes that by December 2022, BTC will have experienced a strong recovery from its current lows and will have reached a value of $105,000.