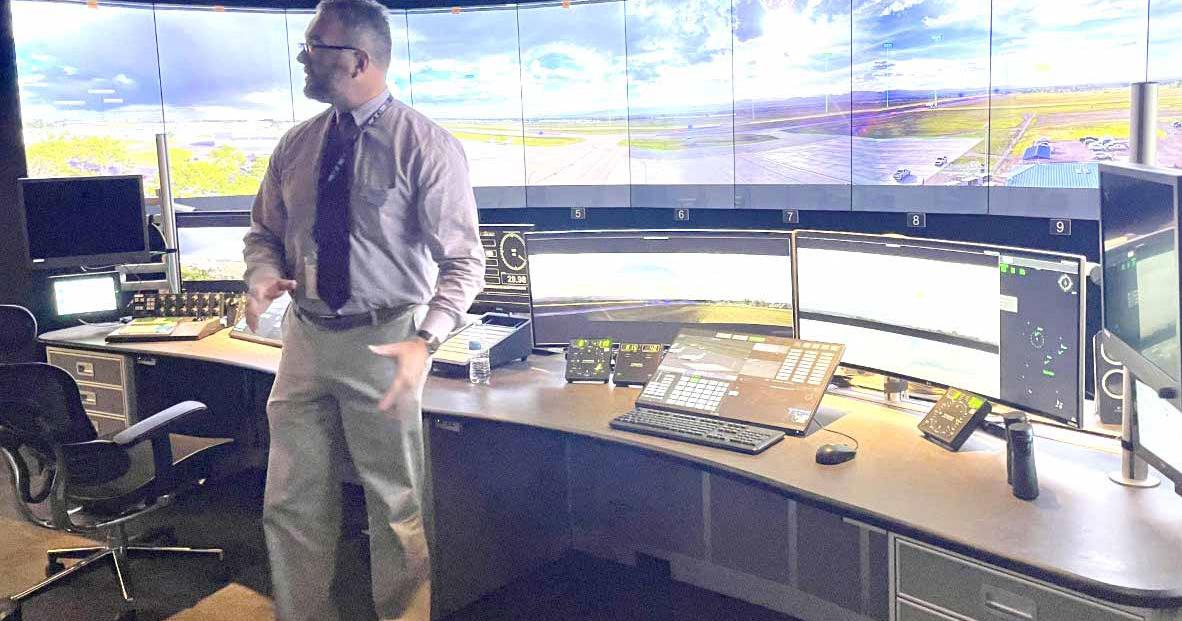 When officials come together, Estes Park residents benefit | Spotlight on the Estes Valley
Duties of Estes Park officials sometimes include working beyond the city limits. Such work often involves dialogue with leaders from other communities. This takes many forms, including having common goals, collaborating on projects, and sharing information. Through this, leaders develop plans and build relationships that mutually benefit their respective communities and jurisdictions. To understand the importance of this work is only to recall the mayor of Longmont who provided housing for Estes Park residents evacuated during wildfires and who sent personnel here during floods.
With that in mind, last week Administrator Younglund, City Administrator Machalek and I traveled to Loveland for a regional officials meeting to learn more about changes to the regional airport in northern Colorado. The airport was established in 1963, via a 1,000-acre land grant that allowed Fort Collins and Loveland. Fort Collins Mayor Jeni Arndt and Loveland Mayor Pro Tem Don Overcash hosted several dozen attendees from across northern Colorado. After which, Airport Manager Jason Licon explained the airport's expansion plans and invited us to tour the terminal renovation, remote air traffic control tower tour, tour the Aims Community College Aviation Program and the United/Landline Wingless Flight Bus Tour.
While visiting the remote air traffic control tower, we learned that the new control tower, with remote operation capability, is in its second year of testing. One of only two in the United States that can operate remotely, certification of operation will come as services and flights expand when the airport expansion is complete. Currently, the operational control tower is in a trailer beside the airport runways adequately functioning for safety at the airport's current flight load. In order to scale up to an operating level of 100,000 flights, a new state-of-the-art control tower will be required.
I was especially excited to learn more about the pilot training program offered by the airport through Aims Community College. Airlines are short of commercial pilots and Aims is helping fill that need. Hearing about the program brought back fond memories of getting a pilot's license while a student at CSU, the freedom to fly a 182, and the joy of flying to Elma, Washington to visit my sister.
After the meeting ended, as Cindy, Travis and I headed to Big Thompson Canyon, back to Estes Park, my thoughts were on the promise I had made to represent all Estes Park residents. I was aware of how working to deliver on the covenant takes me up, down and across Colorado. And that in doing so, I nurture relationships with counterparts in other communities that will ensure that the common good of the people of Estes Park continues to be respected. For me, despite the miles and the effort, it's time well spent and a reminder that officials bring together the people they serve benefit.