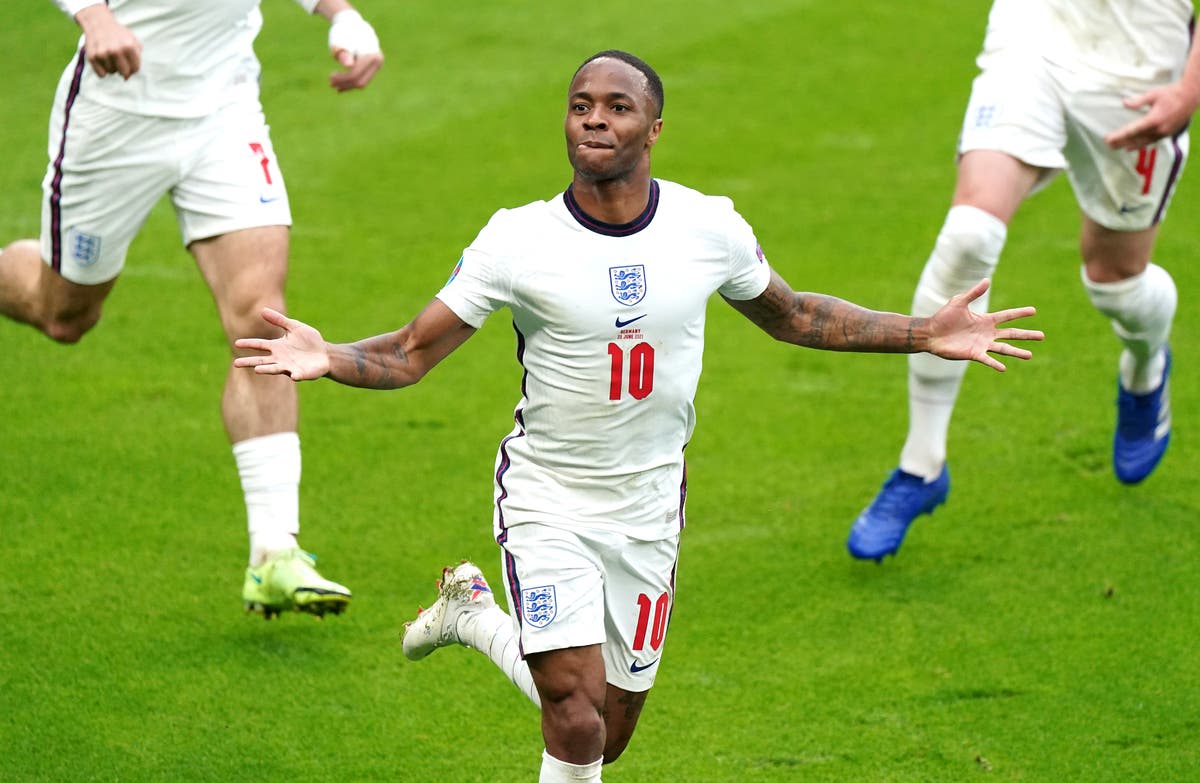 We want England to triumph – but can we handle it?
Ask yourself the question: Reaching a final and canceling the national semi-final, isn't the semi-competent hoodoo meaningful enough? Beating Italy in the final will propel England into an emotional firmament which in its own way could be unbearable. The air is rarefied up there. We want triumph, but can we handle it?
Strangely enough, my own joy alternately diminishes, counterbalanced by something like dizziness; it means too much, it seems too high. Like being in love and unable to bear the consciousness that accompanies it with the shadow of this light; it can't last, it can't be real. "All true love must die, transform at best, into something less" (Yeats).
As this magnificent tournament unfolds and our beautiful team, led by the gently avuncular, best possible directors, a patriarch who shows that patriarchy doesn't need to be synonymous with misogyny, Gareth Southgate, the Great Redeemer, i watch every game alone but for the dog and the ghosts of the boy i was and the man i was.
Each time, at the time, while waiting, on sofas or in beer gardens, the inevitable and in a way welcome failure; a lesson in life and disappointment. An invitation to separate my own destiny from patriotic games. Recognize that, really, indeed, football means nothing at all, and that nationalism is a device which does not benefit those who shout "Sweet Caroline" but those who wear a football shirt over a collar and a tie .
I'm better at losing, I've had more training. I know what it means to lose. When we lose I'm Neo and I can see the digital drop of the Matrix on the lens of my perception, but when we win I cage my inner Alf Garnett, I'm dying to wave a flag and climb to the top of a bus, dying to plunge headfirst into the beautiful illusion of victory.
I couldn't sleep after Denmark I had to walk the dog, a few laps with Andy Goldstein and Jason Cundy, the 'late night call' joke in my ear. But on this occasion, I had no comfort there. The next day, I called some old friends and nervously confessed my discomfort. They felt it too. My buddy James, who I know from Upton Park, once said that chauvinism is never easy, whether it's the progressive or the regressive drum that is beaten. He said this team is modern, beyond the dark tropes we grew up with, modern young men, as it says in Gareth's charming letter, naturally tied to the values ​​of ordinary people, despite the kid gloves. and ivory towers, rebounded from privileged poverty; I know something about this strange ricochet.
My buddy Karl said that when personal stories and "big stories" align, you can create cultures and myths. When they disagree, you generate alienation. Years ago a female friend of mine referred to football as "male Esperanto". It was then that no England team manager used the male prefix to describe their work. The world has changed, the culture has split, at least in half, perhaps into more fragments than we can count.
Maybe football can still function as a rolling Rosetta Stone, a connection point and a sure rivalry. When I see the festivities, the sanctioned troubles that carnivals allow, I feel that there is a chaotic power invoked by the charm of this game, by the incantations of the Eucharistic jingle and the national slogan, "It's Coming Home", and I wonder where this could lead us.
Harry Kane has a name from the Sun God, he is an Apollonian geek, he is assertive and dedicated, committed and sincere. What lives in the shadow it casts? Is it some of his teammates, whether they are less appreciated or adored? The immaculate Raheem Sterling who had to steal fire to feel heat, denouncing media racism by comparing reports on two actors, one white, one black, in a piece of criticism worthy of Chomsky? Is it Jack Grealish, formerly of Ireland, a nation that has been a repository of the divide and throwing Albion for as long as there have been ships and swords?
Or is it all of us, the collective "I", aligning our individual narratives, our little lives with this glorious myth of real time? Rediscovering our triumphs and our disasters, our strokes of luck and our crushing injustices unfolded on numinous green in a cathedral restarted under an arch of scaffolding.
Is he coming home tomorrow? And if so, will we know what to do with it? Who is she for now and more, what is she for? In this twilight period, squinting out of the cocoon of isolation imposed in this solar moment, can we handle the glory, can we handle the victory? Can we provide a home for the beautiful game and the deeper beauty on which it really rests?
Russell's fees for this play go to Mama Bee at High Wycombe; mamabee.org.uk
Russell's new theater show, 'Our Little Lives: Shakespeare & Me', will air live on Wednesday, July 14 at LIVE-Now.com