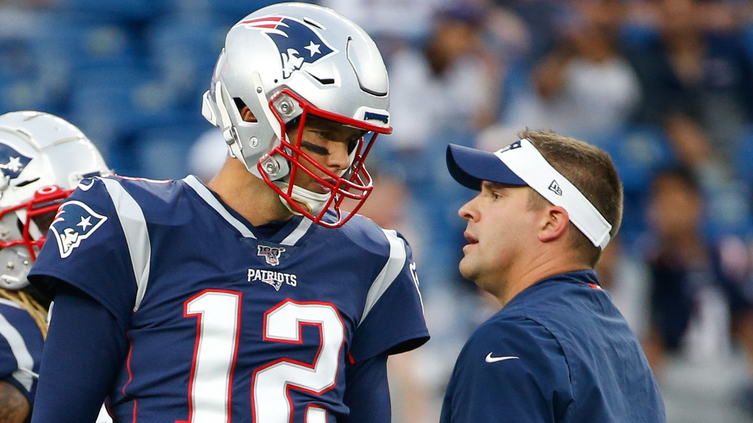 Watch Patriots offensive coordinator Josh McDaniels speak ahead of Brady Clash – NBC Boston
Ahead of the highly anticipated New England Patriots game against Tom Brady and the Buccaneers in Foxboro, Pats offensive coordinator Josh McDaniels is looking forward to a fun game no matter the hype.
"It should be a lot of fun. We are obviously very good friends… I know he will be happy to compete and come here and try to win and play his best game. We are preparing to do the same." McDaniels said in a question-and-answer session with reporters on Tuesday.
He stressed that there is always an "extra feeling" when training against one of his former players, but noted that he was sure both teams would be "ready to play".
As for how Brady has adjusted to life at a new team in Florida, he's "super impressed, not surprised" that the greatest quarterback of all time is doing well, given his ethos of job.
"I would never put anything in front of him to accomplish anything in this game, so it doesn't surprise me at all that he was able to go out there and acclimatize," McDaniels said.
Patriots fan known as "Jake in Boston" bought space on a Route 1 billboard, criticizing head coach Bill Belichick ahead of former quarterback Tom's return Brady in Foxboro on Sunday.
As to how he and the Patriots are preparing, McDaniels said his team were "totally immersed" in trying to figure out the Tampa defense.
Both teams have just lost and are looking to bounce back, as is Patriots rookie quarterback Mac Jones.
McDaniels said Jones is always learning as he goes, seeing things he's never faced before, and has a good mindset about it.
"These are all new experiences, win or lose, and so he deals with it all as we move forward week after week," said the offensive coordinator.
We look back on the memorable battles between Tom Brady and Peyton Manning at Foxboro, during duels with the Colts and then the Broncos.