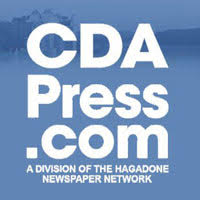 Tips for overcoming hiring difficulties
In case you haven't noticed, there is a battle going on across America. It is a battle to attract workers amid staff shortages nationwide.
The United States Chamber of Commerce has called this a "national economic emergency."
Everywhere you look there is a prominent "help wanted" sign. Interviews in the field to quickly integrate candidates, hiring bonuses, offers of advantages unpublished a few months ago. Companies do everything they can to encourage people to join their teams.
Target Corporation recently announced plans to cover tuition, fees and textbooks for part-time and full-time workers at more than 40 institutions. It also covers graduate degrees, paying up to $ 10,000 each year for master's programs at these schools.
Other big companies like Walmart, Chipotle, and Starbucks have also announced similar debt-free education programs.
Sam's Club gasoline pump video monitors simply displayed special prices on the merchandise. Now they are responsible for advocacy for candidates and plenty of incentives to get them to join the company.
I recently called an excellent restaurant in downtown Minneapolis for a reservation on a Monday night. The owner told me they had to close on Mondays because he didn't have enough staff to open seven days a week. Another restaurant I frequent now has job openings listed in the meals tab . They hope that some of their hungry clients also have an appetite for a job.
Businesses need to use creative tools like never before to attract employees. For example, our envelope manufacturing company hired a plane for four hours to fly over Mount Pleasant, Iowa, where we have a large manufacturing facility. The small plane carried a sign behind it that read "Sky's the limit @ MackayMitchell.com." »We implemented many other strategies, such as hiring an outside marketing company to run a social media hiring campaign, implementing an employee referral bonus program , offering signing bonuses of $ 5,000 to $ 20,000 for key employees and setting up a huge "We're Hiring" sign outside our Minneapolis plant.
We now pay our employees $ 3,000 if they find a worker who stays at least 90 days. In addition, we are trying a new referral program at our Iowa facility that will pay employees an additional hourly amount to find workers.
Amazon is reportedly offering a $ 1,000 signing bonus, and Uber and Lyft have also offered significant bonuses to get people to drive again.
I have read and heard of companies that rent billboards, advertise on radio and television, and engage in social media campaigns.
I learned from Andrew Eklund, founder and CEO of Ciceron (ciceron.com), a digital agency in Minneapolis, that his business is growing because "recruiting for vacancies was a nightmare. We started using it. the same tools and technologies that we use to highly targeted audiences for business and marketing prospects to attract candidates for vacancies Candidates are scarce and those who are available have bargaining power.
Many companies partner with professional recruiters because of their extensive relationships. Others contact former employees who left on good terms.
Last January I wrote a book called "Getting a job is a job", but it is clear that the landscape has changed. Workers can now choose from a multitude of opportunities.
Most, if not all, industries experience labor shortages, so companies have also had to do a lot of things to attract workers, such as working fewer hours and fewer days; paid vacation; enhanced benefits including higher salaries, quarterly and annual bonuses, free child care, and 401 (k) matching programs; options for working from home; free accommodation and hotel stays; free smartphones, bikes and food; etc. Some companies even offer applicants money to show up for interviews!
Increased training and apprenticeships help attract potential workers. But then the challenge is to retain these new recruits with new skills. Once they become more marketable, we often move on to the next opportunity. To combat revolving doors, organizations offer additional benefits and bonuses after six or 12 months. The cost of training new employees exceeds the cost of additional compensation.
Employers need to understand that we are in a different landscape. The cost of doing business is rising, but the cost of not doing business is on a downward spiral. Hiring the best people, or training them to be the best, is an investment every business should be prepared to make.
Mackay's moral: Getting a job is a job, but filling those jobs takes real work.
• • •
Harvey Mackay is the author of the New York Times bestseller "Swim with Sharks Without Being Eaten Alive". He can be contacted through his website, www.harveymackay.com, by sending an email to [email protected] or by writing to him at MackayMitchell Envelope Co., 2100 Elm St. SE, Minneapolis, MN 55414.