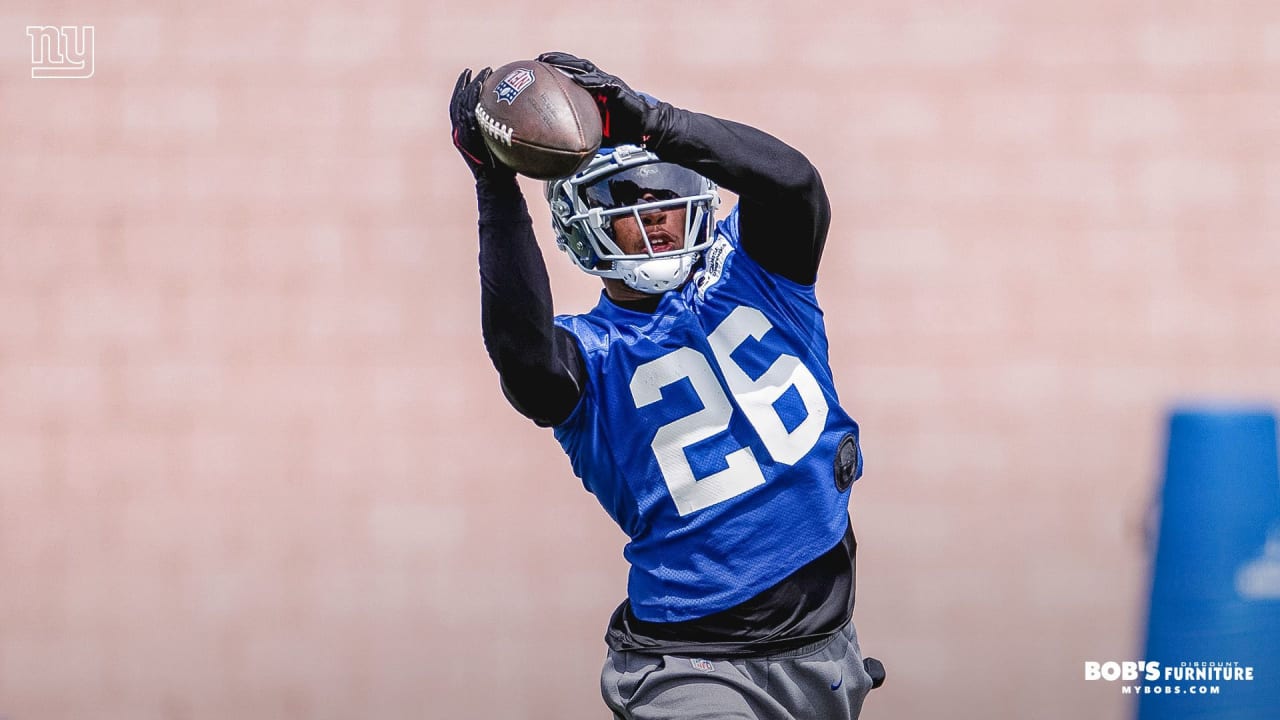 Saquon Barkley adds college degree to list of accolades
With the support of family and friends, Barkley took two courses to complete his requirements for a communications degree.
"Everyone pushed me," he said. "My parents (Alibay Barkley and Tonya Johnson) pushed me to do it, Anna (Congdon, his longtime girlfriend) pushed me to do it, Coach Franklin, of course, and Coach (Charles) Huff, my running coach at the time, and I was glad I did.
"It was easy. It was online. It was something I wanted to do, to graduate from college, and I was able to accomplish it."
Barkley, who has two brothers and two sisters, is the first member of his family to graduate from college.
"I also thought it would be nice to graduate to set an example for my siblings and family," he said. "I'm happy that I was able to accomplish something that was one of my goals. I want my kids (he has a daughter, Jada) to be goal setters and whatever they want to accomplish, they can do it if they put their mind to it. I would like them to say one day that I want to accomplish this and make it happen.
Penn State football social media accounts tweeted congratulations to Barkley that included a photo of him in his Nittany Lions uniform. He understood the phrase "it's never too late".
Barkley's only disappointment is that he was unable to attend the State College graduation ceremony.
"I know it's something I'm going to look back on and regret not going there and graduating," said Barkley, who said he plans to deliver his degree to his parents. "I know it would have been cool for my family, cool for my parents and cool for Coach Franklin. I'm happy, I'm excited. I know one of my dreams was to make it to the NFL and I know The reason I went to Penn State was that if things weren't working out the way I wanted, I knew that graduating from this school would take me so much further. Accomplishing those two things is an incredible accomplishment. I I'm happy and I'm glad I was able to knock him out."