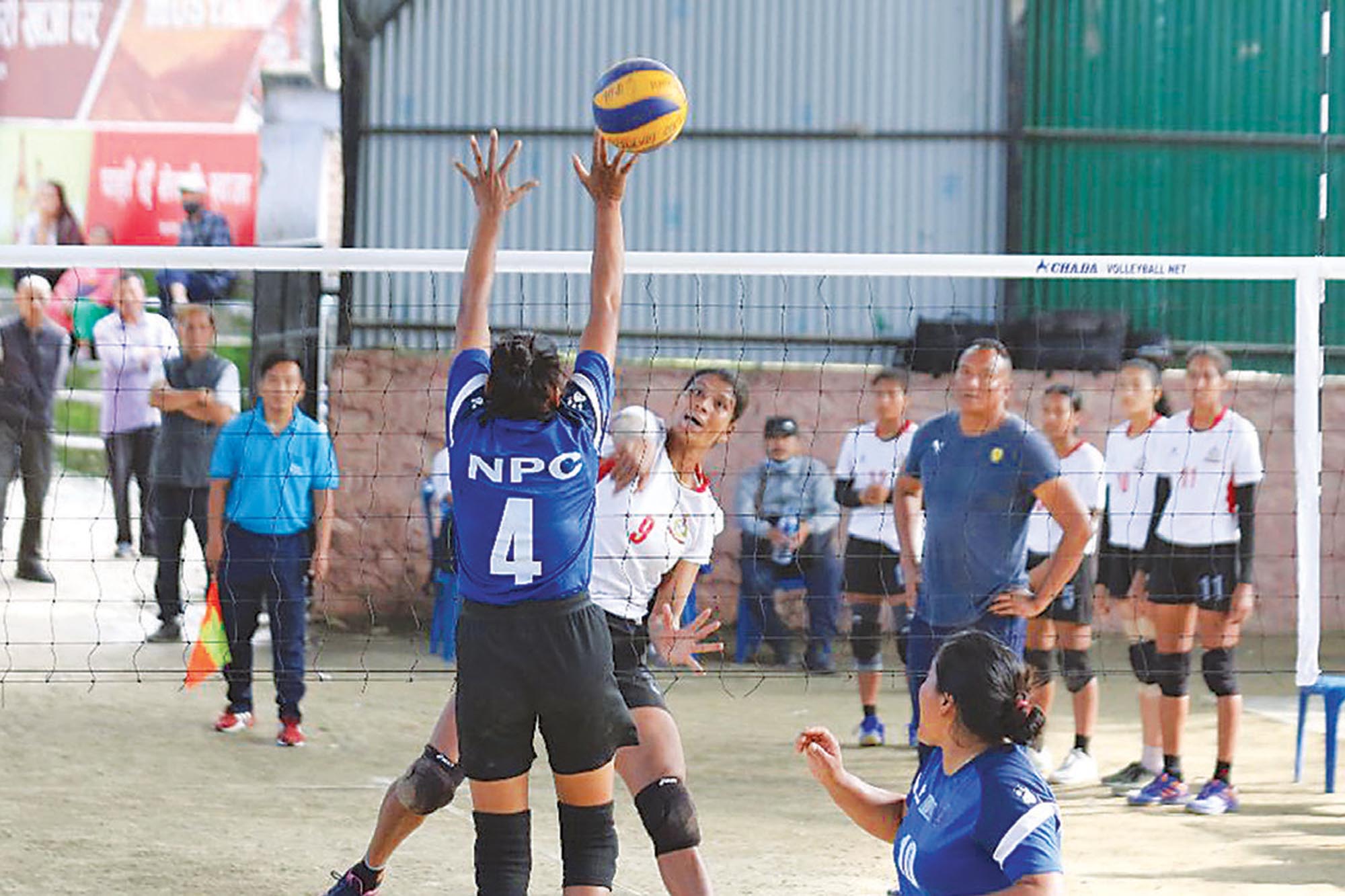 Police overcome APF to maintain winning streak
Nepal Police Club maintained their victory at the New Diamond Club Open women's volleyball tournament in Bagmati province after beating APF Club in the departmental derby on Thursday.
Police and APF had already qualified for the four-team round-robin final ahead of Thursday's final game.
Police started brilliantly at Kirtipur Multipurpose Covered Hall winning the first set 25-18 but lost the second after APF fought back brilliantly to win the set 14-25.
But a police team led by former national player Kopila Upreti prevailed against their departmental rivals, winning the last two sets 25-17 and 25-20 which also ended the APF's unbeaten streak.
The win means Police lead the standings with nine points. The APF is second with six points.
The police and APF were without their senior players, who are in the closed national camp preparing for the delayed Asian Games. The Games were scheduled to be held September 10-25 in Hangzhou, China, but the event was postponed to 2023 due to the Covid-19 pandemic.
APF will have a chance to avenge their loss when they meet again in Saturday's final.
Meanwhile, New Diamond Academy picked up their first win with a 25-22, 25-10, 25-14 victory over winless Paropakar Girls Hostel.
New Diamond and Paropakar meet on Saturday in the third-place playoff.
The winners will take home a scholarship of Rs.500,000 while the runners-up will receive Rs.250,000. The third and fourth ranked teams will walk away with Rs125,000 and Rs75,000, respectively.
The player of the tournament will receive Rs25,000 while the top five players (best attacker, best passer, best blocker, best server and best defender) and the best coach will be rewarded with Rs10,000 each.
The tournament was organized to raise funds for the construction of a volleyball court for the New Diamond Club. Teams will have to return 20% of their prize money as support, organizers say.