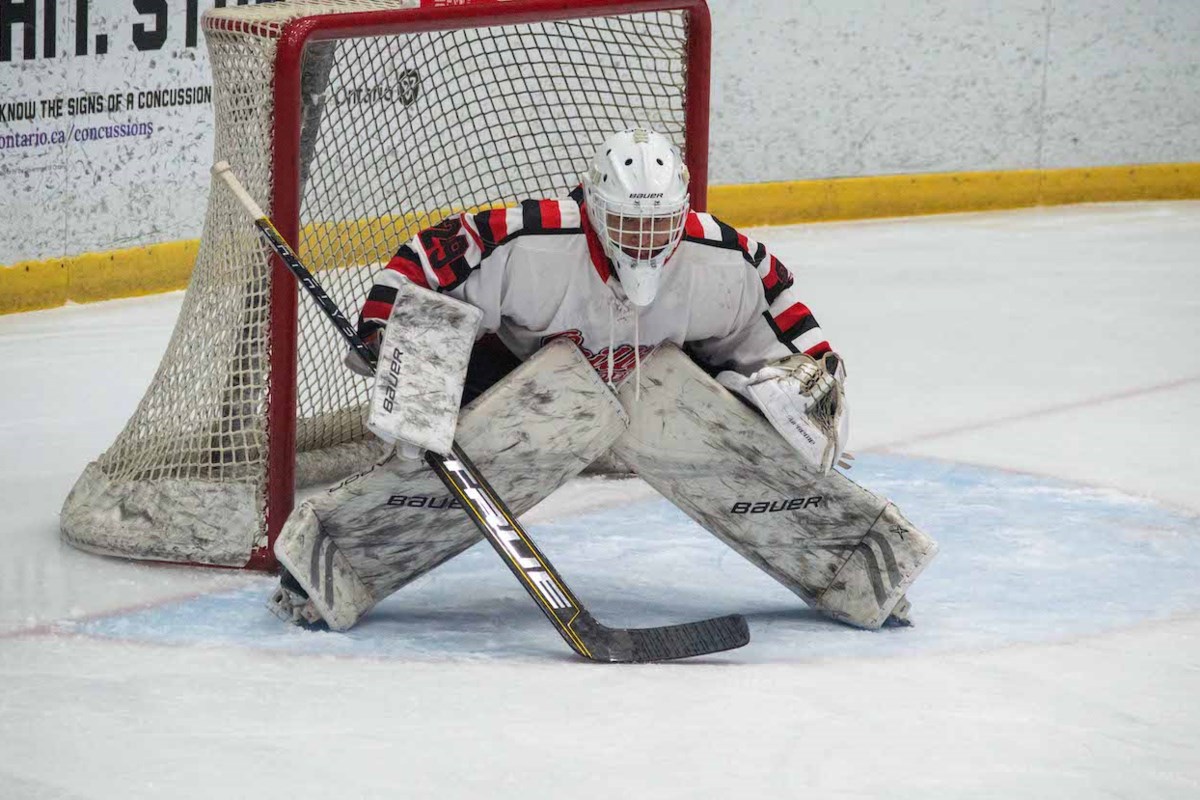 PLAYOFFS: Terriers draw first blood with road triumph at Midland
The Terriers will look to go up 2-0 in their first-round playoff series against the rival Flyers tonight; Game time at Rotary Place is 7:30 p.m.
MIDLAND — The McLean & Dickey Orillia Terriers fell behind early, but found their form Friday night, skating to a 6-3 win over the Midland Flyers in Game 1 of their Jr. C. provincial playoff series.
Midland struck early with a power-play goal, but Mason Beck responded with his own power-play marker to tie the score. Sam Pink then gave the visitors a 2-1 lead, before Midland scored a goal to tie the home-and-away game played in front of 128 fans at the North Simcoe Sports and Recreation Centre.
However, just nine seconds after the Flyers tied the game, Pink scored his second from the frame to give the Terriers a 3-2 lead after 20 minutes.
Midway through the quarter, Taylor Rehling and Devon Edmonds scored to give Orillia some breathing room, while goalie Wade Monague held off the Flyers snipers.
In the third period, Noah Mountain scored a first to extend the lead to 6-2. Midland added a power-play scorer midway through the period, but it was as close as it gets.
Monague was strong between the posts, stopping 30 of 33 shots. Flyers goaltender Stevie Brown stopped 29 of 35 shots in the loss.
Orillia went one for four with the man advantage, while Midland scored a pair of power-play goals on seven occasions.
The Terriers have home-court advantage in the best-of-seven series, but were forced to start the series on the road because they couldn't get ice time in Orillia.
Orillia finished second in the North Carruthers Division, while Midland finished sixth in the eight-team loop.
Orillia will be looking to go up 2-0 in the series tonight when they host Midland in a 7:30 p.m. contest at Rotary Place in west Orillia.
Game 3 will be played Sunday afternoon at Midland.