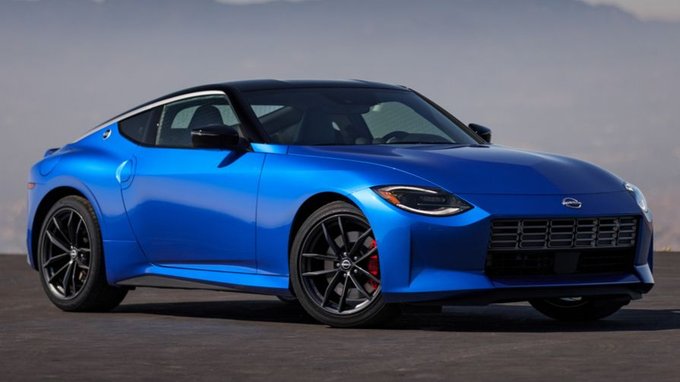 Nissan Z already has 84 months financing
Nissan is already offering 84-month financing on its highly anticipated Z sports car. According to an incentive newsletter sent to dealers earlier this week, the company is now offering a way to finance the 2023 Nissan Z for up to 7 years. Here's a quick rundown of what we know and why it can end up being a really bad deal.
As of August 2, a select number of 2023 Nissan models are eligible for 84-month financing at non-promotional rates. These so-called standard APR offerings now include the Nissan Z, an overpowered coupe with retro-inspired styling. However, the details of Nissan Z's new 84-month financing deal remain surprisingly unclear.
Unlike other major brands, Nissan hasn't released its 84-month Z finance rates and instead says buyers can receive "custom standard rates based on NMAC's custom rating model." As a result, this lack of transparency could make it harder for Nissan Z buyers to gauge the cost of buying the all-new car.
For reference, Nissan's online payment calculator for the Altima sedan shows a 72-month rate of 5.29% APR here in Southern California. Even at this rate, we estimate that an 84-month loan on a $40,000 Nissan Z would translate to nearly $8,000 in interest. On a $50,000 car, the cost would be almost $10,000.
But that's not all. Standard rates may also be subject to manufacturer-sanctioned dealer mark-ups. The latest bulletin from NMAC, the brand's captive lender, says "dealer participation" for 84-month financing can be as high as 150 basis points. In other words, dealers may be able to mark up Z interest rates by up to 1.5%.
Unfortunately, Nissan's financial incentives are nowhere near as good as they have been in the past. Its website now focuses on 36-month financing offers starting at 1.9% APR. At one time, you could reliably find 0% financing on 5, 6, and even 6-year auto loans for some of the brand's most popular cars and trucks.
Explore Nissan Z prices and offers