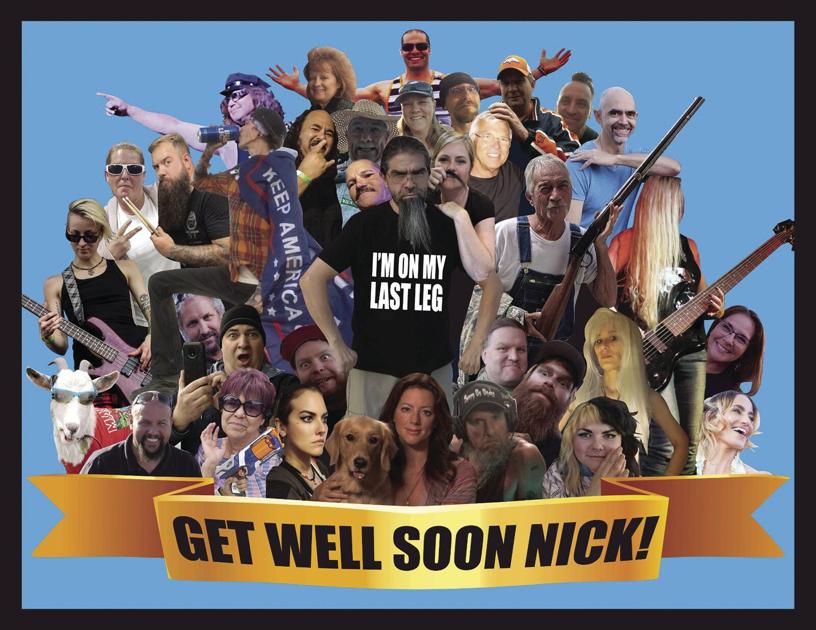 Local bands come to the aid of the guitarist with a benefit concert | Entertainment
Spend just a few hours in Grand Junction and you'll likely stumble upon a custom Nick Sanchez printed t-shirt.
Or it could be a hoodie or cap with the name of a local group, a company logo, or an event slogan.
Many know Sanchez through his printing company, Screen Image, and many others through his playing guitar with rock band Sole Aggression.
"He's a phenomenal solo guitarist," said Gene Garl, who got to know Sanchez through 970Muscle, the gym where Garl trains.
Sanchez has made all of the t-shirts and hoodies for the 970Muscle since it opened, Garl said.
However, the past year and the pandemic have been tough on Sanchez, his business, and his physical health.
Diabetes-related complications resulted in an ulcer on the bottom of her left foot which developed gangrene. About a month ago, Sanchez had to have his left leg amputated below the knee, and the medical and rehabilitation costs added up quickly, Garl said.
So Garl and other members of the local music community are organizing a benefit concert to help Sanchez.
This show will begin at 6:30 p.m. on Saturday, September 18 at the Mesa Theater, 538 Main Street. Doors open at 6 p.m.
The concert lineup includes six acts: Awaiting Eternity, James Williams of the Williams Brothers Band, Dead Cowboyz, Love And Destruction Theory (LAD Theory), El Camino Burnout and The Tankarays.
Admission to this concert is by donation and $ 15 is suggested.
There will also be a raffle during the evening with thousands of dollars in prizes, such as gift cards and merchandise from local businesses. The grand prize is an electric guitar with a single cabinet and a mini amp, Garl said. Raffle tickets cost $ 1 each.
Garl's goal is to raise around $ 5,000 for Sanchez.
"I'm thrilled to see the rock community come together for someone who deserves it more than anyone," Garl said. "(Sanchez) has a twisted sense of humor, but he is a devout Christian and a very loyal friend."