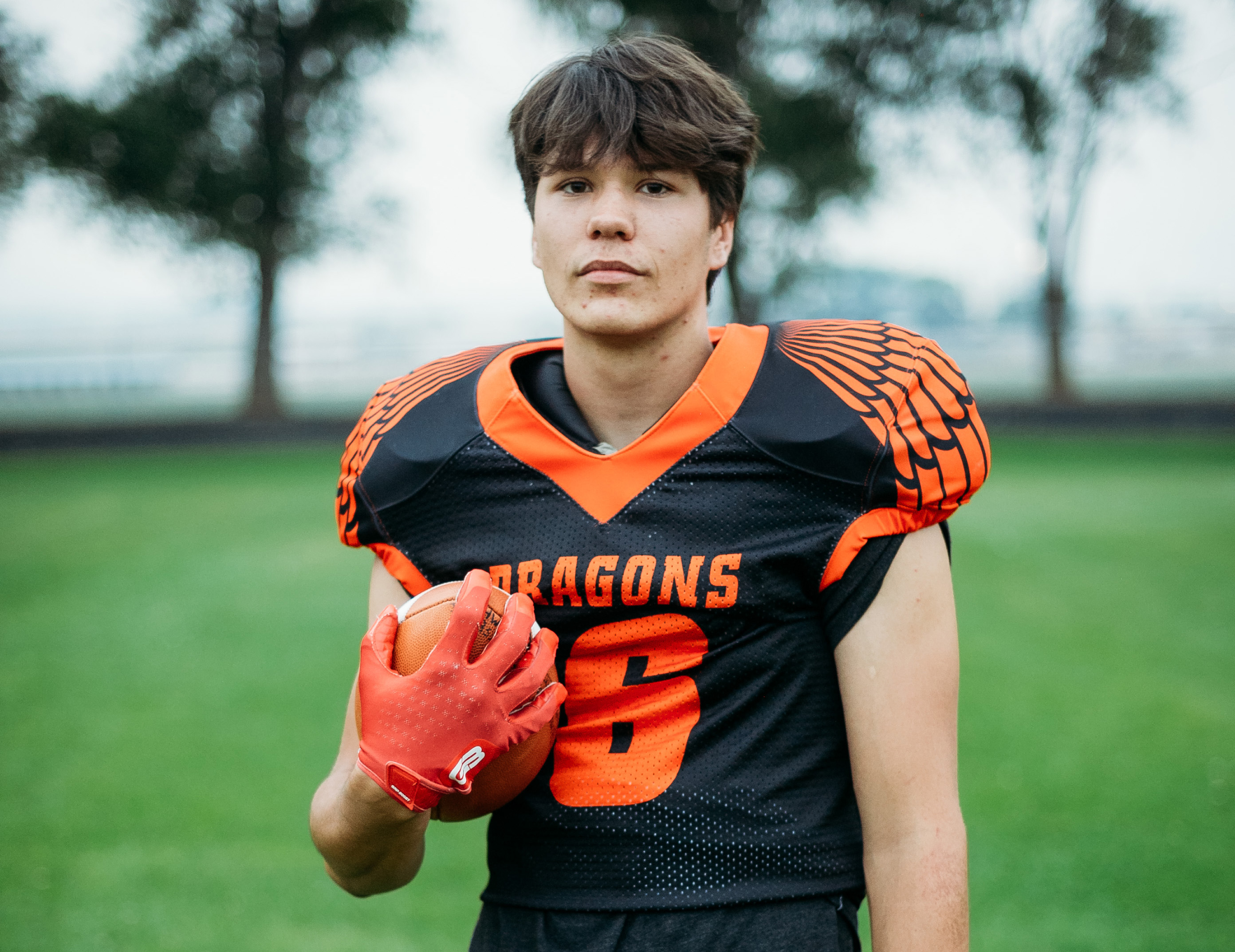 Local Athlete Cooper Jones Signs Letter of Intent with Montana Western University
The Montana Western University Bulldogs earned an MHS Dragon to add to their football team as senior Cooper Jones signed on to play football for the Division II team on Feb. 7.
Cooper Jones, son of Chris Jones and Emily Smith, has always loved playing football and dreamed of one day playing beyond high school. As a young boy, he had opportunities to meet and learn from NFL players that fueled his dream. Like any dream, it took a lot of hard work and effort over the years, but he's beginning to see that hard work paying off.
With the help and support of his family and coaches, Chris worked to contact football programs across the country to show his interest in playing college football. He's compiled a highlights video along with some stats to send out to colleges, hoping to hear feedback on how he could be a better player and ultimately what it would take to make it happen. he realizes his dream.
In the summer of 2021, Cooper was able to attend a Junior College Football Day, along with other college prospects, to show off his skills and agility to several football coaches. There he met coaches from Montana Western and became interested in playing for the Bulldogs.
Over the past several months, Cooper has received offers from several colleges, including Kansas, Texas, North Dakota and Arizona, but it was Montana Western's offer that piqued his interest. Cooper, his family and friends traveled north to Dillon, Montana on Feb. 6 to tour the campus and meet with members of the coaching staff and football team.
It was during this campus visit that the Bulldogs offered Cooper a spot with their team to play as a wide receiver and defensive back, as well as a full four-year scholarship. Without hesitation, Cooper is committed and is excited for the new opportunities that await him as a University of Montana Western Bulldog.
Throughout Cooper's time playing football, his father, Chris Jones, remarked that he was always trying to "grab a kid and help him." While his own learning and progression through the game was important, it was also important for him to be able to help someone else along the way. Even as he signed to play for the Bulldogs, Cooper told a friend, "Now I can come back and help you get better." Chris also shared, "The whole family is overwhelmed with pride and joy at Cooper's hard work and accomplishments."