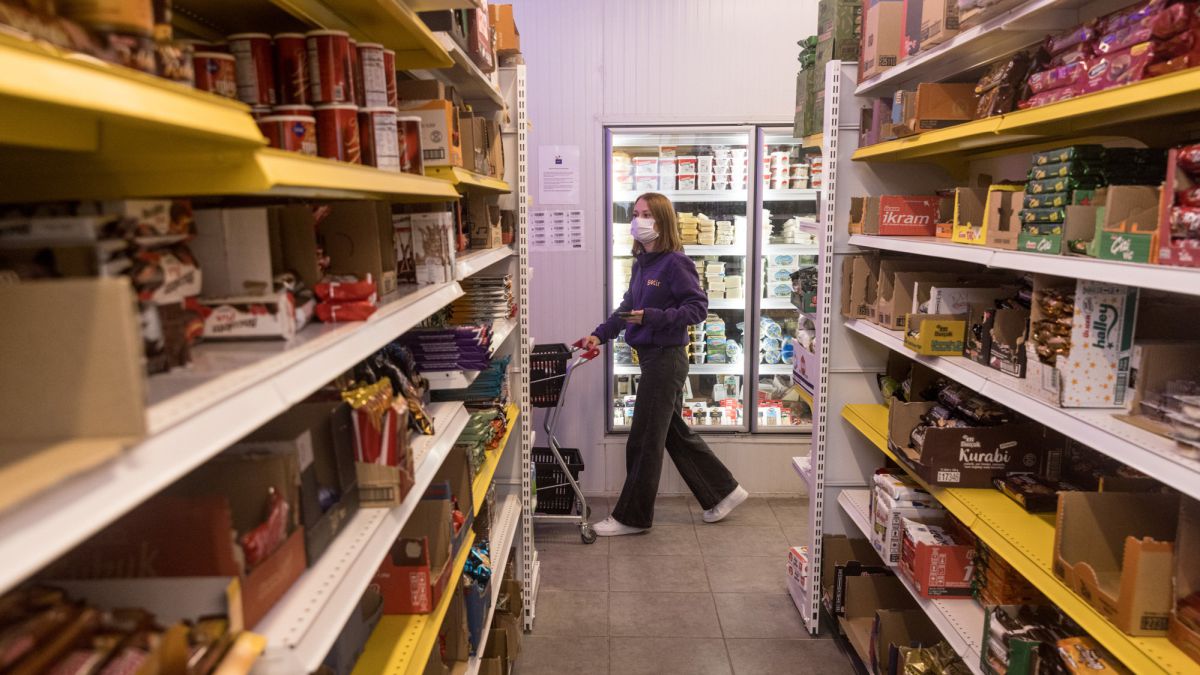 How long will the increase in food stamps in California last?
From October 1st, state food voucher or SNAP Advantage programs have started to see increases payment amounts. In California, this means that those who receive CalFresh benefits will see a sustained increase in their benefits.
For many in the Golden State, it is the first increase in services since 1975. Change at the federal level translates into a twenty-five percent increase for CalFresh recipients. Recently, the Bureau of Labor Statistics reported historic increases in the Consumer price index For alimentation. Overall, prices have risen by more than 5.3 percent over the past year for some commodities, notably dairy products.
CalFresh: old benefit amount increased
| | | |
| --- | --- | --- |
| Number in household | Old benefit amount | New benefit amount |
| 1 | $ 204 | $ 250 |
| 2 | $ 374 | $ 450 |
| 3 | $ 535 | $ 658 |
| 4 | $ 680 | $ 835 |
| 5 | $ 807 | $ 992 |
| 6 | $ 969 | $ 1190 |
| 7 | $ 1071 | $ 1316 |
| 8 | $ 1224 | $ 1504 |
| Additional person | + $ 153 | + $ 188 |
Source: Cal Fresh
Those who receive food aid through CalFresh have had to do more with less over the past year as prices have continued to rise. ascending climb.
When will the increase be applied to benefits?
Those who receive CalFresh the benefits should have seen the increase reflected in their October payment.
In early October, the Deputy Director of Employment and Benefits Services at the Santa Clara County Social Services Agency, Margareta Hodzic, spoke about the impact the increase would have on families and the local economy saying, "Increasing these benefits is not only essential for reduce hunger and improve the health of our community, but it is also important to restore our local economy."
The United States Department of Agriculture (USDA), which oversees the SNAP program at the federal level, has shown that approximately $ 1.79 is generated in economic benefits for each $ 1 distributed via CalFresh / SNAP.
What motivated the increase in federal benefits from the SNAP program?
One of the metrics included in the 2018 Farm Bill was an assessment of the Thrifty Food Plan, on which SNAP benefit amounts are based. The USDA completed the assessment this summer and found that food prices had completely exceeded benefit amounts. Many researchers had raised this question, various studies showing that some families exhaust their benefits in the first week of their issue.
SNAP or CalFresh benefits are limited in what they can cover. With such limitations, it was easy for researchers to show that the benefits were too small since families cannot use the payments to cover other household expenses.
What can't you buy with CalFresh benefits?
Many have criticized the limitation of benefits as too strict and humiliating. CalFresh benefits cannot be used to purchase "any food that will be eaten or heated in the store."
In his new show, The problempolitical satirist Jon stewart highlighted the double standards that exist for the poor by comparing companies that received billions in bailouts during the 2008 financial crisis and the pandemic.
Other common items that cannot be purchased with SNAP / CalFresh benefits include cleaning pet products, vitamins and foods.