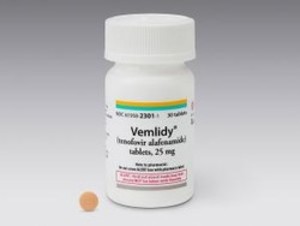 Gilead Science's Hepatitis B Drug Vemlidy Gets Expanded Insurance Coverage
Gilead Science Korea said on Sunday that its hepatitis B treatment Vemlidy (Ingredient: tenofovir alafenamide) has begun receiving expanded health insurance coverage for the treatment of patients with decompensated cirrhosis and hepatitis B with carcinoma. hepatocellular.
The government has expanded the standard of reimbursement following the change in the detailed standards of recognition of medical care benefits for the treatment of chronic oral hepatitis B.
While the standards included a sentence that "the oral drug tenofovir alafenamide is not recognized for decompensated cirrhosis or hepatocellular carcinoma" during initial treatment, the government deleted the sentence in the revision.
Thus, patients with chronic hepatitis B accompanied by decompensated cirrhosis or hepatocellular carcinoma may benefit from a prescription for reimbursement of Vemlidy as initial treatment.
However, in patients with decompensated cirrhosis, the government will only provide reimbursement if there is reduced kidney function or osteoporosis.
"Vemlidy is a drug with an improved safety profile and increased convenience compared to tenofovir disoproxil fumarate (TDF). It is a treatment option that can improve the quality of life for hepatitis B patients with comorbidities," said Gilead Sciences Korea CEO Paul Lee. "We are very pleased that this reimbursement extension helps patients with hepatocellular carcinoma and decompensated cirrhosis to receive active and effective treatment via Vemlidy."
As hepatitis B needs attention and support for patients to receive active diagnosis and treatment, Gilead will make constant efforts to improve the accessibility of Vemlidy to more patients, Lee added.
Vemlidy is a new targeted prodrug of tenofovir. With improved plasma stability, it has a differentiated mechanism of action to more efficiently deliver tenofovir, the active ingredient, to hepatocytes with only 25mg, a much lower dose than the conventional TDF formulation.
It also showed improved monitoring of kidney function and bone density compared to TDF and increased convenience by allowing patients to take one tablet once daily regardless of meals.