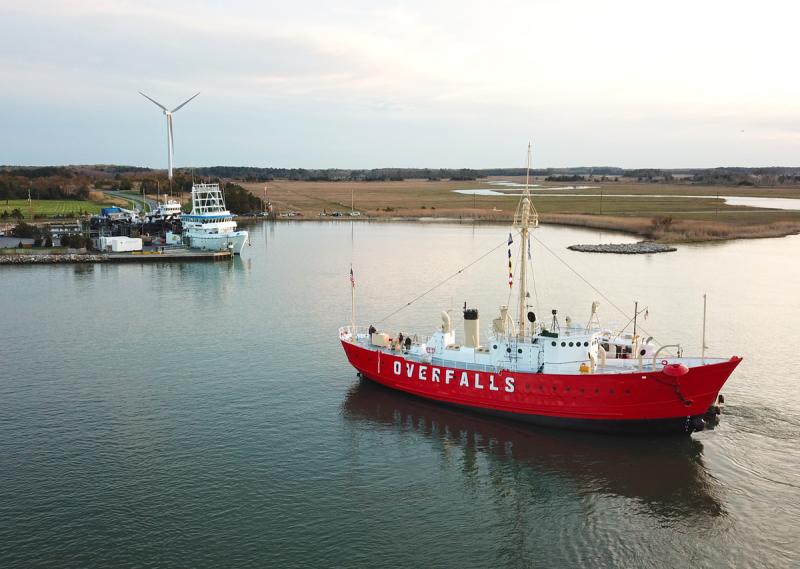 Gala Rock the Boat to benefit the Overfalls Foundation on October 9
The Overfalls Foundation will host Rock the Boat, a fundraising gala, from 6-9 p.m. on Sunday, October 9 at the Baywood Greens Ballroom.
Guests will enjoy live music and dancing to the upbeat tunes of popular band Hot Sauce, heavy appetizers, cakes, and a cash bar. There will also be a live auction of exciting items and experiences, such as a night for two at the Hard Rock in Atlantic City that includes dinner, accommodations and a show. Tickets go on sale Saturday, July 16 via Eventbrite.
The Lightship Overfalls (LV118) is Sussex County's only National Historic Landmark and Delaware's only maritime landmark.
The ship stands majestically at the edge of Lewes Canalfront Park, welcoming young and old to explore its wonders and learn about this important piece of maritime history. The American Lightship Museum exhibits maritime artifacts from the lightship era.
With the lightship as its centerpiece, the Overfalls Foundation collects, preserves, honors and teaches the maritime history of Lewes, Delaware Bay and the coastal region.
The Overfalls Foundation is an all-volunteer organization. Funds raised support the preservation and maintenance of this important historic vessel, local scholarships, educational programs for children and adults, and the preservation of maritime history through the vessel and its artifacts.
For more information, visit overfalls.org.