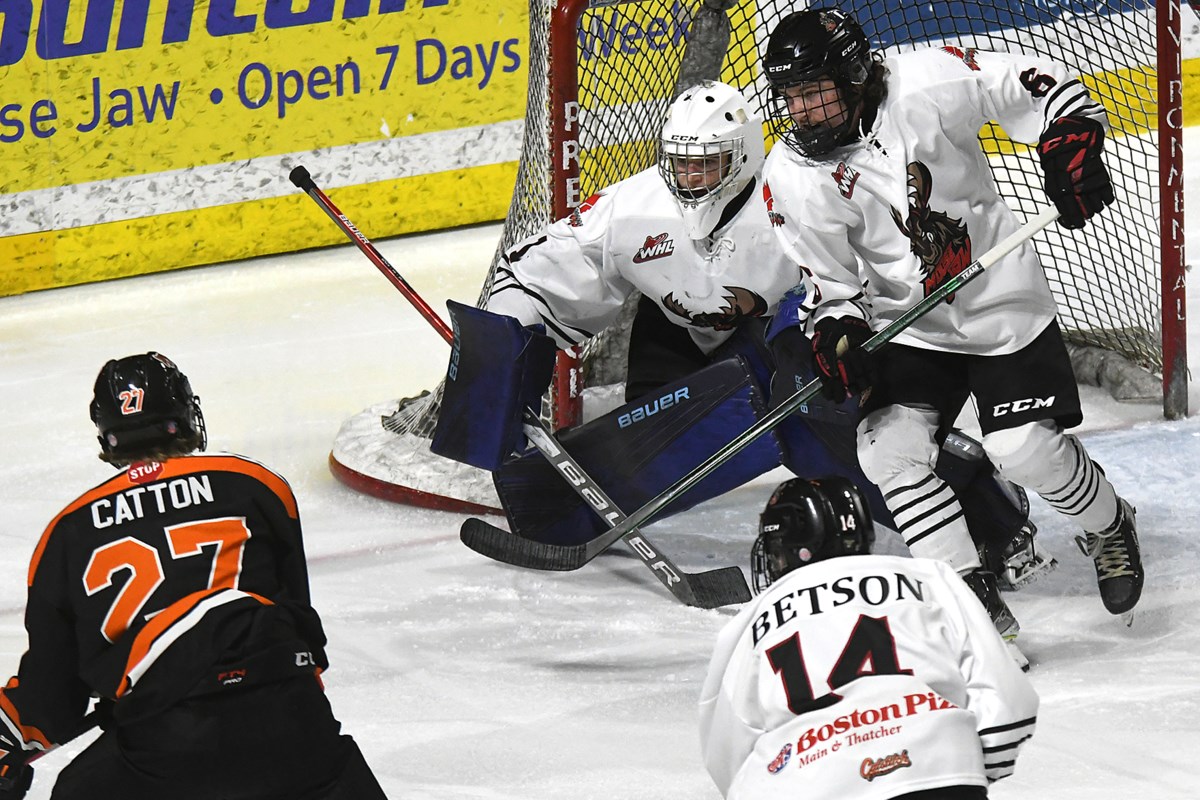 AAA Warriors rally late but can't beat contacts
Saskatoon takes a 3-0 lead, Moose Jaw comes within a goal in the third period before the Contacts win 5-2
The Moose Jaw Warriors AAA certainly had a chance to get off to a quick start against the Saskatoon Contacts when the two teams met at Mosaic Place on Friday night.
Receive the only three penalties of the first period and beat the opposition 17-7 in the frame? What's not to like?
Instead, it was the Contacts who would emerge from the first 20 minutes with a 2-0 lead, and while the Warriors would fall back to less than a 3-2 early in the third, they would not come closer in their way. to a 5-2 loss in a Saskatchewan Men's AAA Hockey League game.
The loss was the second in a row for the Warriors, who are now 19-12-0-1 this season and just one point ahead of the fifth-place Contacts, six points behind the Regina Pat Canadians.
Seth Dragan opened the scoring for Saskatoon 4:26 into the game and Berkly Catton scored shorthanded just under four minutes later to give the Contacts their two-goal lead.
Catton, 15, has put up some stunning numbers since arriving in Saskatoon from Shattuck St. Mary's just before Christmas vacation. The first overall pick in the 2021 WHL Prospects Draft has points in all nine games he's played in the SMAAAL, racking up eight goals and 21 points over that span.
He got an assist on Saskatoon's third goal at 3:58 of second, a power-play scorer off Kanye Huang's stick.
Connor Miller would collect one for the Warriors four minutes later, and his second of the game two minutes into the third would suddenly make a play of things.
Moose Jaw was unable to find the tying goal though, with Saskatoon's Braeden Jockims and Carter Mason scoring into an empty net in the final 41 seconds.
Ethan Fechter faced 24 shots in the loss, while Chase Wutzke – who recently returned to the Contacts after attracting a lot of attention with his game during a short stint with the Red Deer Rebels – had 33 stops for Saskatoon.
The Warriors are back on the ice Saturday night as they host the Estevan Bears. Game time is 7 p.m. at Mosaic Place.