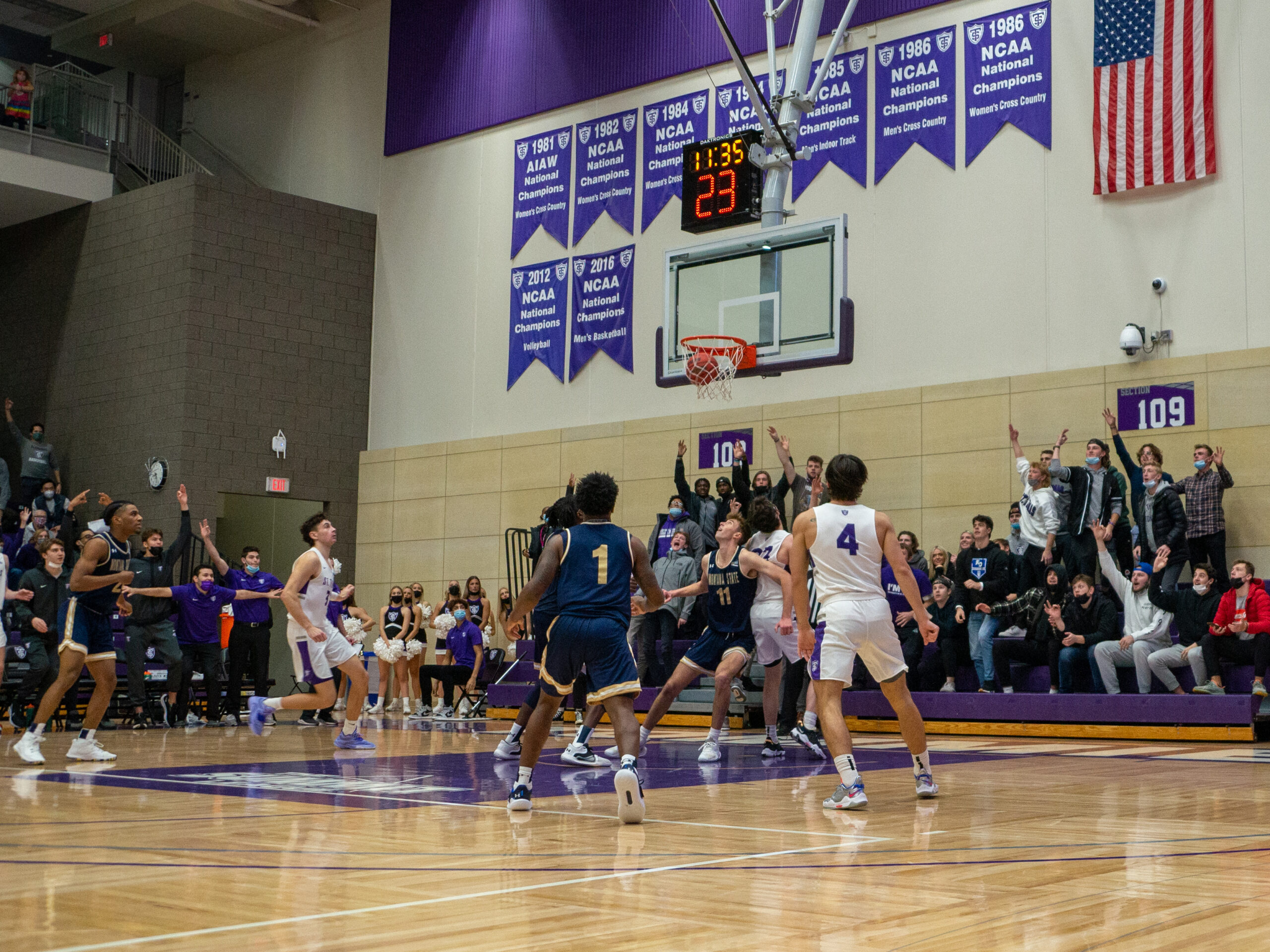 A quick start isn't enough for Tommies to overcome Montana state – TommieMedia
This slideshow requires JavaScript.
Senior goalie Xavier Bishop scored 20 points to lead Montana State University to a 72-65 victory over the Tommies on Saturday at Schoenecker Arena.
The Bobcats (7-4) are the first DI competition the Tommies (4-6) face at home. The loss ended a 12-game winning streak at home for the Tommies.
The Tommies took an 18-point lead over the Bobcats early in the game. However, a defensive adjustment and 8 unanswered points helped the Bobcats regain a 39-36 lead before halftime.
"They went into an area (defense) and it worked," coach Tauer said. "They are really well trained and they are tough-minded and diligent at what they do."
The Tommies struggled by three points, shooting just 7 of 32 on the night. While the Tommies have had fewer turnovers and more offensive rebounds than the Bobcats, they have rarely been able to capitalize on opportunities.
"You know we're a shooting team and obviously we struggled from three tonight," said senior guard Anders Nelson. "We had a lot of beautiful looks, too bad we didn't see them fall."
Despite the struggles at the end of the first half, the Tommies played hard to keep the Bobcats. The second half was a close match, with both teams going almost blow for blow for most of the game.
"I thought our guys had bounced back," Tauer said. "(Montana) made a few more plays but I think our guys showed a lot of determination in the second half."
The Bobcats kept pushing until the end of the game, finishing with a 7 point lead. Nelson said the Bobcats get a glimpse of what is to come in the Summit League this season.
"They had some big stuff going on, and that's what the rest of the Summit League looks like," Nelson said. "We can't wait to compete with these guys. "
The Tommies face Northland College at 7 p.m. Tuesday at Schoenecker Arena.
Derek Badger can be contacted at [email protected]